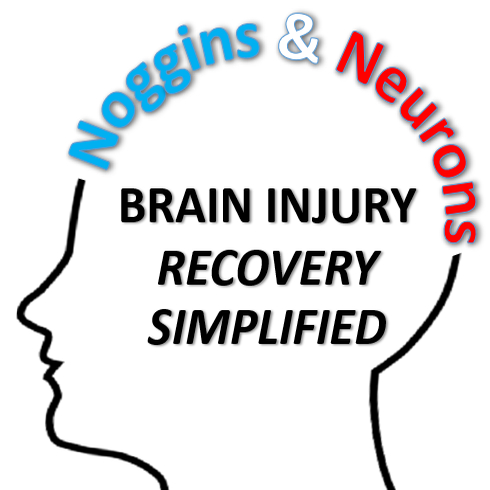 What Works II
DEB: I wanted to talk about Marijuana
PETE: Well. Who doesn't?
DEB: Exactly!
PETE: You live in New York man, you can do anything you want! Ohio they'll string you up but yeah...so what about pot?
DEB: Well first of all I learned that it doesn't cause stroke the way cigarettes do....cigarette smoking...it's really good for treating other effects beyond the spasticity and things like that. It's more like anxiety, anger, sadness, frustration, hopelessness, fear, depression types of feelings which I think is really important because if people are feeling those negative types of emotions then it's harder to participate in your rehabilitation.
PETE: I've done some talks in Colorado recently and you know there's often therapists from every different kind of facility and I'm like, hey does anybody here um work in skilled nursing....and yeah, yeah they do... so um, are they allowed to smoke pot, I mean like you know, these are people they're adults... can they smoke pot? They go, yeah, yeah, they can smoke pot. I go, how does that affect rehab? Well they don't want to go. They just say no...
DEB: They're too chill?
PETE: They say no I'm not going anywhere. That's the downside.
EPISODE SUMMARY: In this episode of NOGGINS & NEURONS: Stroke and TBI Recovery Simplified, Pete and Deb talk about interventions that do work. In part II we covered:
Subconscious mind and stroke recovery
Dysarthria
Resistance to new ideas, working through it and moving into acceptance
The role of research to help us leave our comfort zones
Combining interventions to drive neuroplasticity, create home programs and the importance of the therapist/client relationship
Letting go of the old you as a means of evolving and progressing through recovery
E-stim, functional e-stim and functional improvements along with how to uncomplicate it so therapists use it more

Small group of interventions that work and often work better when combined together

Acupuncture, acupressure and dry needling along with muscle vibration in stroke recovery
Task specific training, the LEAPS Trial, Modified Constraint Induced Therapy, gait and ambulation
Mind-Body interventions and Hippo Therapy can improve balance
Brain-Computer Interface to improve UE function following stroke
Sensory brain areas are neuroplastic and re-training improves joint position sense, light touch, 2-point discrimination, and better Berg Balance scores
Physical activity as a cognitive intervention for stroke recovery
Marijuana to reduce neurotoxicity and pain as well as decrease depressive and anxiety symptoms
You'll hear more clinical reasoning in action in this second episode of what works as Pete and Deb talk about some commonly used interventions and a few that are less common and what the research says. We talked more about interventions that work well together, creating home programs and novelty in the rehab process.
As always, we want to hear your top takeaways!
LINKS TO ARTICLES, BOOKS AND OTHER IMPORTANT INFORMATION:
Questions and Comments about the podcast: NogginsAndNeurons@gmail.com
DONATE TO NOGGINS & NEURONS:
Donate to Noggins And Neurons and get an Allstar Pete Trading Card
Using your PayPal app:
RESOURCES:
Information about Pete's blog and book, "Stronger After Stroke: Your Roadmap to Recovery" 3rd edition:
Deb's OT Resources:
REQUEST TO BE A GUEST ON NOGGINS & NEURONS. If you're passionate about stroke recovery and have information or a story you believe will help others, we'd love help you share it on the show. Complete the guest request form below and let's see if we're a good fit!   Guest Request Form
MUSIC:
"Soft Inspiration" by Scott Holmes/Scott Holmes Music/scottholmesmusic.com