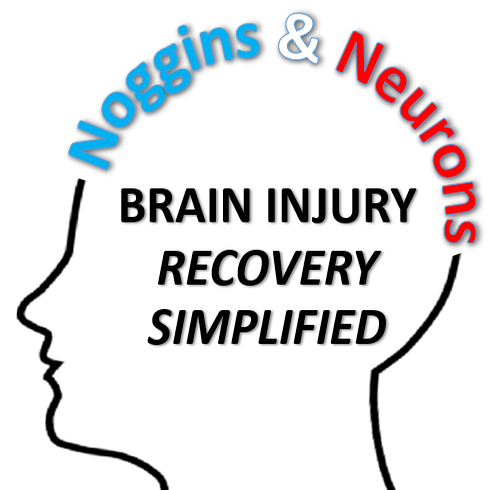 Jennica & Suzanne from Trio Rehab: PART III
Noggins & Neurons Facebook Group: CLICK HERE or scan below!
EPISODE SUMMARY: In this episode of NOGGINS & NEURONS: Brain Injury Recovery Simplified, Pete and Deb talk with Jennica Colvin and Suzanne McCrum from Trio Rehabilitation in Texas. We learned about private clinic ownership and more. Topics we covered include:
Jennica encourages listeners to follow their dreams
Brain primers, intervention, affordable interventions and getting started with home programs to facilitate success
Re-establishing brain control over the flexors, stress balls and stretching
Using the right questions and proper education to clients and caregivers
Slings, cost, subluxation, learned non-use, pain and balance
Subluxation, e-stim, markers and videos
Sleep after stroke, home assessments and intervention
Paying attention to prevent falls and learning floor transfers
Using video recording to facilitate physical & cognitive rehab
The role of music in aphasia recovery
Vestibular rehab, stroke and Benign Paroxysmal Positional Vertigo
We cover a lot of ground across 3 episodes with Jennica and Suzanne. We hope you find value in our conversation!
Trio Rehabilitation & Wellness Solutions (website)
Trio Rehabilitation & Wellness Solutions (Facebook Page)
As always, we want to hear your top takeaways! Please email us at NogginsAndNeurons@gmail.com.
Questions and Comments about the podcast?
Donate to The Noggins & Neurons Podcast with Venmo or PayPal:
Venmo @neurons
Use the PayPal app (appears as Creative Concepts OT - add the note NEURONS under donation amount)
Pete's blog, book, Stronger After Stroke, and talks.
Music by scottholmesmusic.com