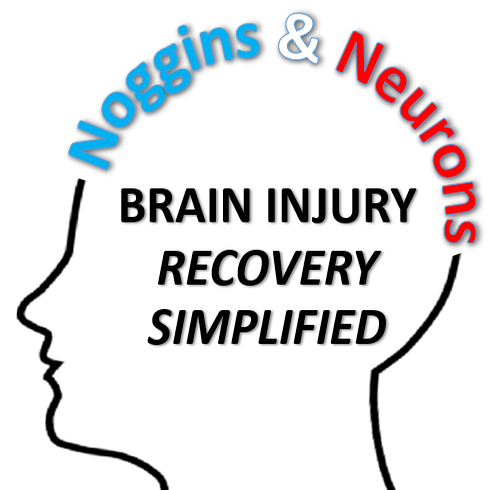 Jennica & Suzanne from Trio Rehab: PART II
Noggins & Neurons Facebook Group: CLICK HERE or scan below!
EPISODE SUMMARY: In this episode of NOGGINS & NEURONS: Brain Injury Recovery Simplified, Pete and Deb talk with Jennica Colvin and Suzanne McCrum from Trio Rehabilitation in Texas. We learned about private clinic ownership and more. Topics we covered include:
How Suzanne uses treadmill training following stroke
Practitioner opinions on using the terms good limb and bad limb
Addressing depression following stroke, awareness, and rapport as part of a recovery plan
Expectations, goal setting, programs that support client success and outcomes
Hiring good people, gut instincts and getting out of their way
Constraint Induced Therapy for the lower extremity and equipment cost
Guns, guitars and valued activities into motor practice and vision recovery
Efficiency for successful practice
Making the switch from paper to electronics for record keeping
Trio Rehabilitation & Wellness Solutions (website)
Trio Rehabilitation & Wellness Solutions (Facebook Page)
The Geriatric Depression Scale (GDS)
As always, we want to hear your top takeaways! Please email us at NogginsAndNeurons@gmail.com.
Questions and Comments about the podcast?
Donate to The Noggins & Neurons Podcast with Venmo or PayPal:
Venmo @neurons
Use the PayPal app  (appears as Creative Concepts OT - add the note NEURONS under donation amount)
Pete's blog, book, Stronger After Stroke, and talks.
Music by scottholmesmusic.com