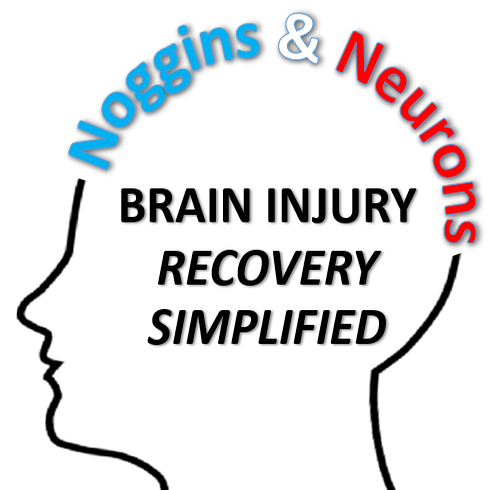 Jennica & Suzanne from Trio Rehab: PART I
Noggins And Neurons Facebook Group: CLICK HERE or scan below!
OVERVIEW: Pete, Deb, Jennica and Suzanne get to know each other
EPISODE SUMMARY: In this episode of NOGGINS & NEURONS: Brain Injury Recovery Simplified, Pete and Deb talk with Jennica Colvin and Suzanne McCrum from Trio Rehabilitation in Texas. We learned about private clinic ownership and more. Topics we covered include:
The evolution of Trio Rehab
Reasons for starting a private practice and why people want to work in a private practice clinic
1:1 treatment model, meeting people where they are, eclectic interventions and recovery
Seasoned therapists, learning and mentorship for practitioner growth
How having children promotes practitioner development
Trial and error and willingness to try for client success
Learning, motor learning and practice to make progress
Stroke, cognition, client & family interviews, assessments, fatigue and intervention
Trio Rehabilitation & Wellness Solutions (website)
Trio Rehabilitation & Wellness Solutions (Facebook Page)
Canadian Occupational Performance Model (COPM)
As always, we want to hear your top takeaways! Please email us at NogginsAndNeurons@gmail.com.
Questions and Comments about the podcast?
Donate to The Noggins And Neurons Podcast with your PayPal app:
Pete's blog, book, Stronger After Stroke, and talks.
Deb's OT Resources:
REQUEST TO BE A GUEST ON NOGGINS & NEURONS. If you're passionate about stroke recovery and have information or a story you believe will help others, we'd love help you share it on the show. Complete the guest request form below and let's see if we're a good fit!   Guest Request Form
Music by scottholmesmusic.com