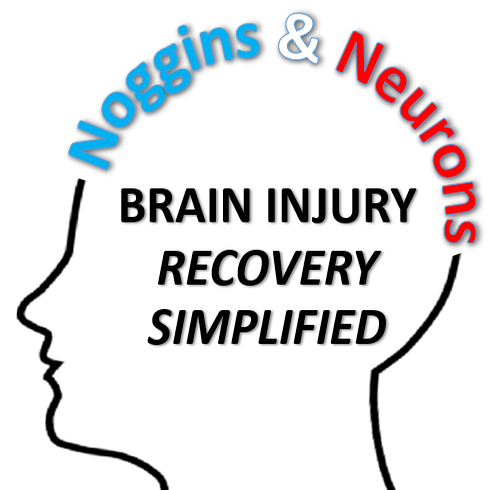 What Makes a Great Therapist?
Noggins And Neurons Facebook Group
"I want to do what I did with the smaller group earlier this week and read you my favorite letter. Because, I think the thing that pushes me and everything...My why...My purpose...are embedded in the idea of service in care to others. Meaning all of those to self, to family, to community, the society. And, if you're not clearly in touch with just how unbelievable it feels to care for others, my favorite letter of several hundred thousand will hint."
EPISODE SUMMARY: In this episode of NOGGINS & NEURONS: Brain Injury Recovery Simplified, Pete and Deb talk about qualities that make someone a good clinician. Here's what we came up with:
Understanding qualities of excellence can aid in selecting the right therapist
Striving for excellence is a lifelong quest
Proper training may lay a foundation for clinicians developing necessary skills for clinical success
Asking significant questions is as important as knowing what to do with the answers
Be a good listener to provide excellent patient care
Advocacy and listening often go hand in hand
Lifelong learning includes topics beyond diagnoses and deficits
"The Diving Bell and the Butterfly" book or movie can help with understanding brain injury
Develop observational skills and don't be afraid to speak up about what you learn so you can help your patients
Traumatic brain injury survivors can re-learn empathy
Pete and Deb talk about these topics and more. We share stories and thoughts from personal experiences and hope this helps you in your clinical practice or recovery.
Questions and Comments about the podcast?
Donate to The Noggins And Neurons Podcast: Venmo @neurons
Pete's blog, book, Stronger After Stroke, and talks.
Music by scottholmesmusic.com