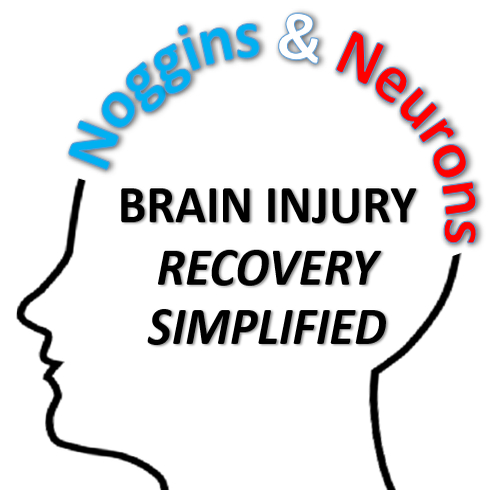 What Doesn't Work I
PETE: "Stem cells are gonna shine in the future. There's no FDA approval. You can't get it anywhere in the United States. You can't get it anywhere in Europe. There are places that you can get it and I'm gonna put a link in the show notes to two places that do it. Both of them are in China. I had a survivor, that when I wrote about this in my blog, report that he went to China to get this done and it cost him about 16,000 U. S. dollars to do it and this....it makes it difficult. You know, the Chinese are doing it but we're not doing it. You know...it's tough to standardize things unless nations across the world agree to the standardization. I have to say, and the reporting back that I got from the blog, it didn't seem to work that well. But, you know, you never know. So I think there's great hope for stem cells for people with brain injury, and a lot of other neurological diseases...You know, Amyotrophic Lateral Sclerosis, MS, there's a bunch of stuff out there that could probably benefit from this stuff. It's just not there yet."
DEB: "Yeah...Well, from the information I read it seems to play a role in decreasing inflammation which is a big problem following brain injury."
PETE: "I think stem cells are gonna shine in the future...People are freaked out. Look, my dear loved one went down. And then you go online and you go, 'stem cells...boom, we gotta get 'em. Let's go to China. I'll do anything for my spouse. You know, whatever it takes.' And this is part of the problem here...This is a very vulnerable population and it's a very vulnerable time in their life. If you've ever been a caregiver, you know. You're just like desperate for answers. And then somebody's coming by saying 'yeah we got this thing. Oh, but by the way, it's not FDA approved but they do it in China,' you know it's just a dangerous situation."
EPISODE SUMMARY: In this episode of NOGGINS & NEURONS: Stroke and TBI Recovery Simplified, Pete and Deb talk about What Doesn't Work. This turned out to be a big topic, so we turned it into two episodes. In part I we talk about:
Pete and Deb share exciting news about upcoming guest interviews at the beginning of the episode before they talk about stem cells and brain injury recovery; Pete's curiosity around word choices used in the EBRSR – it may, it may not, it can, etc. that leaves us clinicians confused, and his plan to ask Dr. Teasell to clear that up for us; and the lack of research on Neurodevelopmental Treatment (NDT), a highly thought of and used intervention.
As always, we want to hear your top takeaways!
LINKS TO ARTICLES, BOOKS AND OTHER IMPORTANT INFORMATION:
Questions and Comments about the podcast: NogginsAndNeurons@gmail.com
DONATE TO NOGGINS & NEURONS:
Donate to Noggins And Neurons and get an Allstar Pete Trading Card
Using your PayPal app:
RESOURCES:
Deb's OT Resources:
REQUEST TO BE A GUEST ON NOGGINS & NEURONS. If you're passionate about stroke recovery and have information or a story you believe will help others, we'd love help you share it on the show. Complete the guest request form below and let's see if we're a good fit!   Guest Request Form
MUSIC:
"Soft Inspiration" by Scott Holmes/Scott Holmes Music/scottholmesmusic.com