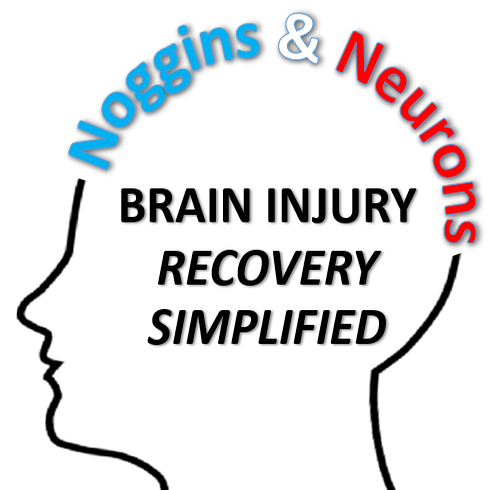 Measuring Spasticity
Noggins And Neurons Facebook Group
PETE: So, are we sorta kinda ready?
DEB: Yeah, ready or not...here I come
PETE: We're never gonna outgrow this, are we?
DEB: No
PETE: It's just gonna be like this forever...OK...so, hey, Deb Battistella, how you doin'?
DEB: Pete Levine, I'm great, how are you?
PETE: Oh, by the way, American College of Rehabilitation Medicine...I'm doing a talk for them in September. So, if you're a member of ACRM or you're planning to go, you should go to my talk! Thanks! That was a public service announcement from one of the co-hosts who was self-promoting his own stupid talk even though he doesn't make any money off it. So, don't worry about that, just come to his talk. Thank you very much.
EPISODE SUMMARY: In this episode of NOGGINS & NEURONS: Stroke and TBI Recovery Simplified, Pete and Deb talk about measuring spasticity. We start with a rabbit hole of sorts where we discuss the problem of home care OT's not addressing client and caregiver needs when cognition is involved and overall therapist abuse by rehab companies. Here's more detail about our conversation:
As always, we want to hear your top takeaways!
LINKS TO ARTICLES, BOOKS AND OTHER IMPORTANT INFORMATION:
Questions and Comments about the podcast?
Donate to The Noggins And Neurons Podcast: Venmo @neurons
Pete's blog, book, Stronger After Stroke, and talks.
Music by scottholmesmusic.com