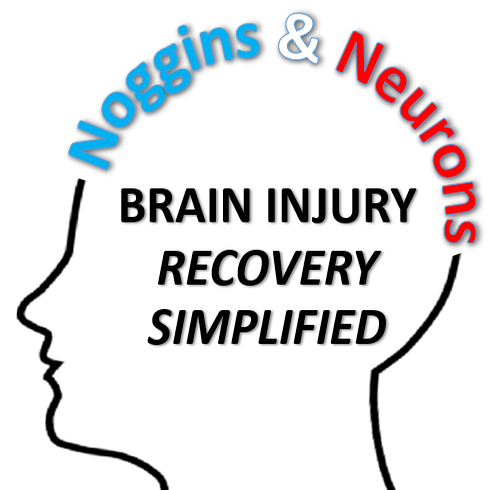 EPISODE TITLE: Deb's Trip & Listener Questions
Noggins And Neurons Facebook Group:
DEB: I think too, that if we do a case study and we talk about it and we kinda say what our process is and the way that we think about things and link it to the research, maybe it will help clinicians to know that they're probably thinking about things the right way. I think sometimes there's just insecurities around trying something new. Or, even doing what you think you should do. Especially if you don't have a mentor available to you...which I always recommend anybody have a mentor of some type or even work in a clinic where there are seasoned therapists there or at least people who have some more experience than you do because it's hard. Especially when you're a new grad. It's hard to put all those pieces together in a meaningful way. And then...yeah!
EPISODE SUMMARY: In this episode of NOGGINS & NEURONS: Brain Injury Recovery Simplified, Pete and Deb talked about Florida travels and listener questions. We talked about:
We hope you enjoy this fun conversation as much as we did!
LINKS TO ARTICLES, BOOKS AND OTHER IMPORTANT INFORMATION:
Improvement of functional was greater in hemorrhagic than ischemic stroke
Cognitive Rehabilitation Training Course (ACRM)
Questions and Comments about the podcast?
Donate to The Noggins And Neurons Podcast: Venmo @neurons
Pete's blog, book, Stronger After Stroke, and talks.
Music by scottholmesmusic.com