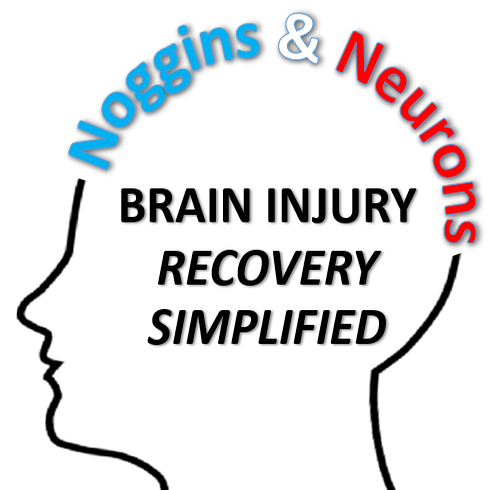 OVERVIEW: "Antiphase would be right hand forward right hand back, left hand forward left hand back...you get the idea. So, there's a million things that you can do within the...This could be fun! It should be fun! Yeah....Put the "fun" back in function! Exactly! The lower extremity's super easy to do...Here's the thing about the lower extremity – one of the things that messes up in people that have gait problems after a brain injury is the rhythmicity of walking....put in ear plugs one time and walk. It's almost like a shuffle beat (Pete adds sound effects). It has all that beat going on. in. it. And so if you can re-establish the rhythmicity of gait you start to re-establish stride length, kinematics, hip rotation, the amount of knee flexion...it's just something that's not used by clinicians very often and I'm flummoxed as to why. Get a metronome...get it on your phone...use it and see if you can't get people to re-establish their rhythmicity of gait."
EPISODE SUMMARY: This third episode of NOGGINS & NEURONS: Stroke and TBI Recovery Simplified is all about bilateral training. We jump right into the massive benefits of this intervention and learn immediately that bilateral training isn't one of the top rehab go-to interventions by PT's and OT's! There's good news for you if you're someone who hasn't used this intervention – you aren't ALONE! Keep listening for more great information as we:
Join us in this engaging and insightful conversation about bilateral training. We encourage listeners to set aside preconditioned notions and beliefs about stroke rehab – this includes letting go of judgment and beliefs about how rehab should be done.  We look at the research around bilateral training and experience first-hand what it feels like – a must for any rehab professional to try. We share important information around Jill Whitall's research with this topic and Pete gives us some real life strategies to try. We're wondering why this intervention isn't used more often in rehab settings. Knowing that it's never too late to change, Deb openly admits lack of clinic use may begin with classroom instruction. She plans to up her intervention instruction game for the fall '21 semester.
If you are using bilateral training in the clinic or as a home program, PLEASE share that with us! If you aren't using it and think you might start, we want to hear about that too! Let's start a conversation that improves the rehab and stroke recovery experience.
We always want to hear your top takeaways!
LINKS TO ARTICLES, BOOKS AND OTHER IMPORTANT INFORMATION:
Article Referenced: McCombe Waller, S., & Whitall, J. (2008). Bilateral arm training: why and who benefits?.  
Additional Tailwind Information:
Pete's Book-Bilateral Training: pp. 118-125
Metronome Apps:
CONNECT WITH US:
Questions and Comments about the podcast: NogginsAndNeurons@gmail.com
DONATE TO NOGGINS & NEURONS:
Donate to Noggins And Neurons and get an Allstar Pete Trading Card
Using your PayPal app:
RESOURCES:
MUSIC
"Soft Inspiration" by Scott Holmes/Scott Holmes Music/scottholmesmusic.com