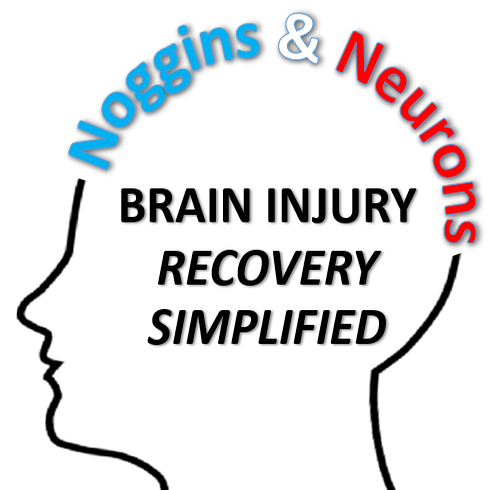 Bradford C. Berk, MD, PhD: Surviving & Recovering p̄ SCI, CVA, TBI
Noggins & Neurons Facebook Group: CLICK HERE or scan below!
OVERVIEW:
Dr. Berk: So, I think devices offer a really improved approach to neurologic problems and they don't need to be taken every day like a pill, so compliance is 100% and up until now we really haven't had many devices in the field. But I think going forward we will…
EPISODE SUMMARY: In this episode of NOGGINS & NEURONS: Brain Injury Recovery Simplified, Pete talks with Bradford C. Berk, MD, PhD. About his experience professional and personal experiences. They cover many topics, including:
Dr. Berk's book, "Getting Your Brain and Body Back: Everything You Need to Know after Spinal Cord Injury, Stroke, or Traumatic Brain Injury," enlightenment and sins that writers commit.
Depression and anxiety following acute neurological injury, behavior, and insight.
Rehab and recovery and what the literature tells us about best treatments. Limitations, straightforward questions and finding answers.
Research is clunky, people's perceptions cause conflicts and the importance of having a solid clinical practice.
Everyone receives V.I.P. care at the hospital Dr. Berk was a patient at. Clinician insecurities show up when taking care of people with credentials.
The Neuro Restoration Institute focuses on restoring function and neuroplasticity for recovery. Using energy wisely and prioritizing recovery to optimize function.
Standing, walking, body functions, spinal cord pathways and complete vs incomplete spinal cord injuries.
Central Pattern Generators can be used to aid in recovery.
The role of medical devices in healthcare.
Berk's lived experience and how it shapes his medical practice. Patient/family centered care – the importance of attention, compassion and interpersonal relationships for recovery!
Progressive neurodegenerative diseases, research and hope as good medicine.
Physiology, depression, psychological states, being able to interpret body sensations and helping people who struggle with interoception.
The future of recovery - devices, smart devices, electronics and adapting for success.
Whoever you are and whatever your place in life, we hope you find this interesting conversation beneficial!
Dr. Bradford C Berk's book: Getting Your Brain and Body Back: Everything You Need to Know after Spinal Cord Injury, Stroke, or Traumatic Brain Injury
Dr. Berk's...
As always, we want to hear your top takeaways! Please email us at NogginsAndNeurons@gmail.com.
Questions and Comments about the podcast?
Donate to The Noggins & Neurons Podcast with Venmo or PayPal:
Venmo @neurons
Use the PayPal app (appears as Creative Concepts OT - add the note NEURONS under donation amount)
Pete's blog, book, Stronger After Stroke, and talks.
Music by scottholmesmusic.com