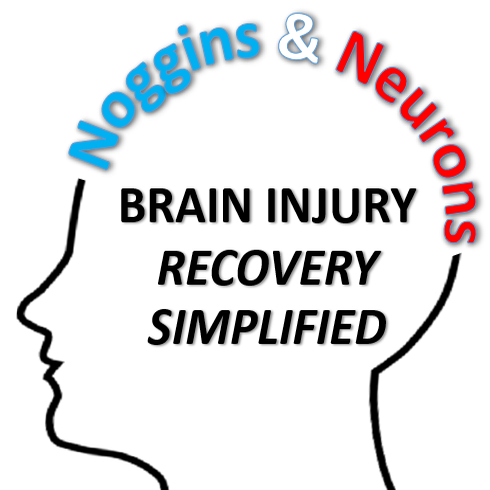 Super Survivor Kathy Spencer On Successful Recovery
OVERVIEW: Kathy - Well, when I got in the arm study, I was like ten or eleven months out and my I could barely— I couldn't move my wrist, my hand, or my fingers. All I could do is clench but that was it. And I thought, if I just believe that I would have given up and I wouldn't be recovered today. So, I always tell people— and Pete's book is outstanding on the plasticity of the brain— but doctors don't tend to tell us that. I went around talking to certain groups around here a while back and people were crying, they said, "You know I believed the doctor" and they gave up on their therapy.
I said: You are never done unless you quit.
Deb - Something that you said caught my attention...what your OT said to you when you were being discharged. Remind me what she said and I want to know how that made you feel because a lot of what we do in occupational therapy has to do with that rapport that we build with people and I'm just curious to know how that made you feel. It sounds like you knew more about yourself than the therapy team.
Kathy:  I loved, loved, loved my OT. We laughed every day...because I would laugh at myself.
EPISODE SUMMARY: This episode of NOGGINS & NEURONS: Stroke and TBI Recovery Simplified is an ear-gripping conversation with Super Survivor Kathy Spencer. She graciously shares her story of having and recovering from an ischemic stroke. We hope you enjoy listening as much we loved being a part of this time with her. Join in the learning as Kathy:
Reminds us that recovery never ends
Shares strategies that work to improve hand function
Describes how to harness the power of the mind for optimal recovery
Explains the importance of self-advocacy and what that looks like
Kathy shares her lived experience from when the stroke occurred, her rehab journey and beyond. Strategies that worked for her include evidence-based interventions such as repetitive practice, mental imagery/visualization and journaling for self motivation. Kathy learned how perseverance plus patience equals peace, and tells inside details about this puzzling equation. Lastly, she reminds us that while repetition might be boring, recovery is not! This is a must listen for anyone who works with stroke survivors, knows a survivor or is a survivor.
As always, we want to hear your top takeaways!
LINKS TO ARTICLES, BOOKS AND OTHER IMPORTANT INFORMATION:
CONNECT WITH US:
Questions and Comments about the podcast: NogginsAndNeurons@gmail.com
DONATE TO NOGGINS & NEURONS:
Donate to Noggins And Neurons and get an Allstar Pete Trading Card
Using your PayPal app:
RESOURCES:
Information about Pete's blog, book, "Stronger After Stroke: Your Roadmap to Recovery" 3rd edition,  and  talk.

REQUEST TO BE A GUEST ON NOGGINS & NEURONS. If you're passionate about stroke recovery and have information or a story you believe will help others, we'd love help you share it on the show. Complete the guest request form below and let's see if we're a good fit!   Guest Request Form
MUSIC
"Soft Inspiration" by Scott Holmes/Scott Holmes Music/scottholmesmusic.com